Accommodations
Aloft Louisville East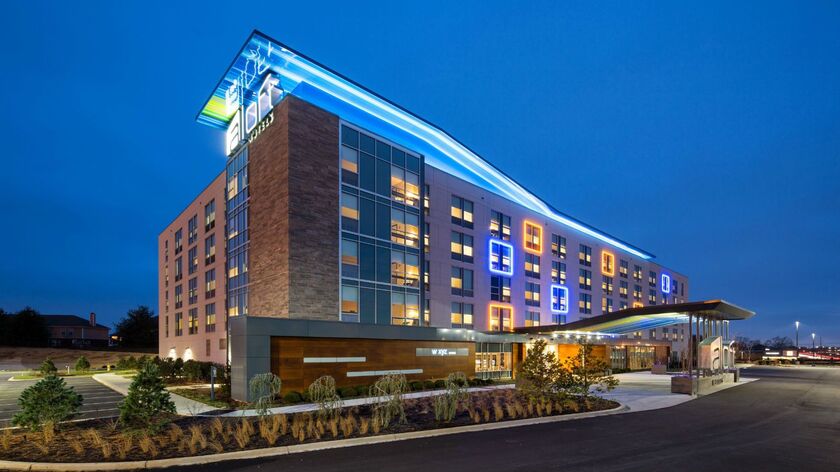 10700 Westport Rd, Louisville, KY 40241, USA

When logging into book a room, use the following details:
username: l.madison.gooch@gmail.com
password: DEDRRPIV
The Aloft East is a property in close proximity to our venue, Hurstbourne Country Club. More information on the hotel is at http://www.aloftlouisvilleeast...

Hilton Garden Inn Louisville Downtown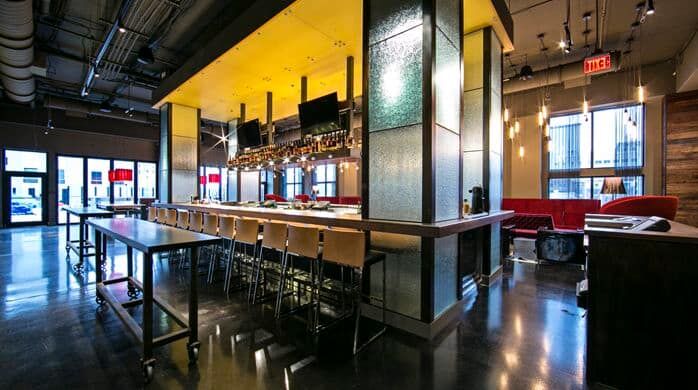 350 W Chestnut St, Louisville, KY 40202, USA
(502) 584-5175
Hilton Garden Inn Downtown Louisville is set in the heart of downtown with proximity to nightlight, restaurants & entertainment.
For a unique downtown Louisville experience that combines stunning views and inspired food and drink options, take the elevator to the 8th oor to nd the only rooftop bar in Louisville, 8UP Elevated Drinkery & Kitchen. 8UP is a dazzling outdoor + indoor all glass drinking and dining experience o ering unparalleled views of downtown Louisville. Whether lounging or enjoying the dining room, 8UP offers a myriad of experiences designed to celebrate the spirit of fun in Louisville.
Rooms are reserved for $159 per night, with breakfast included for each guest.
Complimentary Airport Transportation.
Please call the hotel to book the reserved rate and mention "Gooch-Fearneyhough Wedding Block".

Things to Do
Angel's Envy Distillery
500 E Main St, Louisville, KY 40202, USA
502-890-6300
Get an insider's look at Angel's Envy's new distillery on Main Street, Louisville. This guided tour will begin in our reception area, continuing into the heart of our distilling operation. Once there, visitors will experience a fully operational urban distillery unlike any other. During this tour, visitors will see first-hand our distillation process from beginning, to barreled, and ultimately, to finished spirit. The tour culminates with a visit to our distillery bar, The Finishing Room, where we'll conclude your tour with a tasting. This is your chance to experience and taste what makes Angel's Envy so unique.
One-hour | $15.00 per person | 10 spots maximum per tour

Book in Advance!
The Kentucky Artisan Distillery-Jefferson's Bourbon
6230 Old Lagrange Rd, Crestwood, KY 40014, USA
(502) 822-3042
The Kentucky Artisan Distillery is the official home of Jefferson's Bourbon. Distilling, blending, bottling of special offerings is done here. The KAD is where innovative ideas like the Barrel Aged Manhattan, Wine Finishes, Wood Experiments and Rum Finish have all become realities.
Every tour is a behind-the-scenes look at a real working distillery. From the first malting room at a Kentucky distillery, to the historic stills, to the laboratory; visitors see every inch of the distillery. And along the way you will learn the fascinating story behind Jefferson's and our unique line-up of products.
Far enough from the city to get a rural feel, but only 20 minutes from downtown Louisville. The Jefferson's home is the perfect addition to your Kentucky day.
Captain's Quarters Restaurant
5700 Captains Quarters Rd, Prospect, KY 40059, USA

A favorite of ours, Captain's Quarters is located on the river in Louisville and offers a fun environment with live bands, an indoor & outdoor bar and restaurant.

Le Moo
2300 Lexington Rd, Louisville, KY 40206, USA
502.458.8888
Award winning local steak, pasta, seafood, desserts & craft cocktails. Hot bar, 100 bourbons w/ tastings. Beautiful ambiance, outdoor dining, & the bacon cheeseburger is a winner!
Le Moo is famous for a Vintage Louis Vuitton
booth that offers the most classic dining experience in Louisville. It is made with 17 pieces of Louis Vuitton luggage! Book your experience before you go!
Food Menu: https://www.lemoorestaurant.co...
Creative Collection: https://www.lemoorestaurant.co...
Spirits & Desserts: https://www.lemoorestaurant.co...

The Village Anchor
11507 Park Rd, Louisville, KY 40223, USA
502-708-1850
The Village Anchor is a cozy bistro with artful decor, yet largely portioned southern-inspired comfort food. Sandwich to steak...Bourbon-infused. It's a village-focused European "roost", where a lively Parisian bistro greets the more traditional English Pub.
Menus: https://www.villageanchor.com/...
Reservations: https://www.villageanchor.com/... or Open Table
Proof On Main
702 W Main St, Louisville, KY 40202, USA
502.217.6360
Adjoining Proof on Main is 21c Museum Hotel. Founded by arts patrons Laura Lee Brown and Steve Wilson, 21c brings
works of art to the public through innovative exhibitions and programs
that integrate contemporary art into daily life. Guest enjoy cutting
edge contemporary art, genuine hospitality, and culinary experiences
steeped with local flavor. Voted among the Top Ten Hotels in the World
in the 2009, 2010 and 2011 Condé Nast Traveler annual Readers' Choice Awards, 21c welcomes visitors 24 hours a day, 7 days a week, 365 days a year and is dedicated to redefining the art of hospitality.
Have breakfast, brunch, dinner & drinks at Proof on Main for an artistic & eclectic experience. You'll find a variety of menu items & a great experience to go along with it!